Our Rivers Are Dying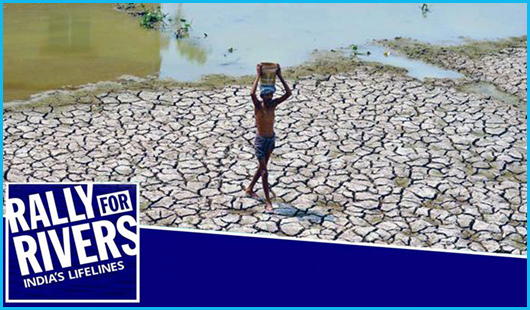 'This is not a protest. This is not an agitation. This is a campaign to raise awareness that our rivers are depleting. Everyone who consumes water must Rally For Rivers'. - Sadhguru

India's rivers are undergoing a drastic change. Due to the pressures of population and development, our perennial rivers are becoming seasonal. Many of the smaller rivers have already vanished. Flood as well as drought are becoming increasingly frequent, as rivers turn unruly during the monsoon, and vanish once the rainy season is over. Save our rivers before it's too late!

Read more here.