In Mumbai, water is gold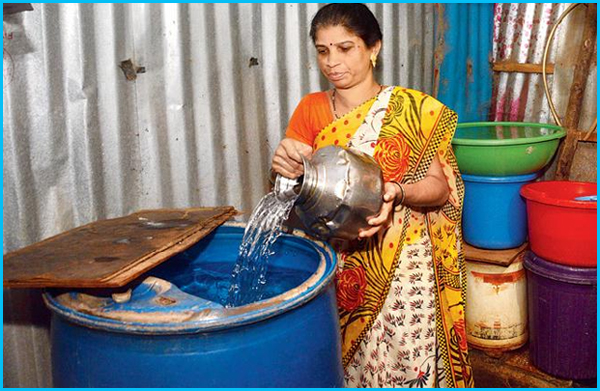 Two families from the suburbs, one that gets water once in two days, and another that has suffered a similar fate but now enjoys plenty, talk of forced austerity

'All my life, I've hardly seen water'
Swati Sanjay Shirke,
Malad East

At Swati Sanjay Shirke's jhopdi in Ambedkar Nagar, Malad East, the kitchen is not just where they cook, but also where they store. The "mori", abutting it, has been seized by an assortment of 12 differently-sized buckets, which Swati has stockpiled inside. There are more, which come out on "dry days", she informs. "We get water, once every two days, for an hour," she says. "So, I need to store whatever little we get."

Read more here.