'Day zero' water crises: Spain, Morocco, India and Iraq at risk as reservoirs shrink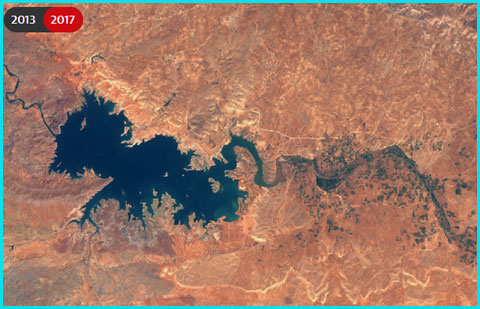 Shrinking reservoirs in Morocco, India, Iraq and Spain could spark the next "day zero" water crisis, according to the developers of a satellite early warning system for the world's 500,000 dams.

Cape Town recently grabbed global headlines by launching a countdown to the day when taps would be cut off to millions of residents as a result of a three-year drought. Drastic conservation measures have forestalled that moment in South Africa, but dozens of other countries face similar risks from rising demand, mismanagement and climate change, say the World Resources Institute (WRI).

Read more here.