WaterMaker (India) Pvt. Ltd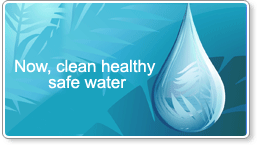 WaterMaker (India) Pvt Ltd designs and manufactures a wide range of atmospheric water generators in India. These unique machines produce from 25 litres to over 5000 litres of pure filtered drinking water daily. The machines can also be custom designed for specific uses and multiple delivery options.
The company sells its entire range through its distributors in several countries in Africa, Middle East and Far East and is presently planning to expand its international network to S. America, Australia and South Asia. The company also looks forward to working with NGOs and international bodies to provide safe drinking water to areas that need it the most.
WaterMaker India recently set up the world's first Water Station at Jalimudi village in Andhra Pradesh, India to provide clean drinking water from air and is working with its distributors to set up similar modules in their respective areas. The company is currently expanding its Distributor/Dealer/ Sales Agent network in India and worldwide.
WaterMaker (India) Pvt. Ltd. is owned by members of the Katgara Group which also owns the well-known 112 year old Jeena & Company, a leader in global logistics in India.